Crossovers HIFI
CAD AUDIO DK
Røjlevej 8
DK - 5935 Bagenkop
Denmark
Phone/Fax:
(+45) 38 33 40 48
E-mail : km_cad@yahoo.com
You are welcome to email for further information.
All prices are ex VAT/Tax.


HIFI products
We have carefully selected HIFI products in our program , mostly speaker units and KITS from Audax , PWM amplifiers and also cables , accessories etc.
You can find datasheets , pricelists and lots of information here on our website.

We also have a series of special offers , you can read more on the special offers list, feel free to contact us for further info.
With the menu on your left we hope it will be easy to find what you are looking for.
---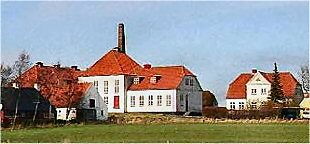 We live in this beautiful place with 1500 sqm. of stores, workshops , demo studio etc.
---
CNC production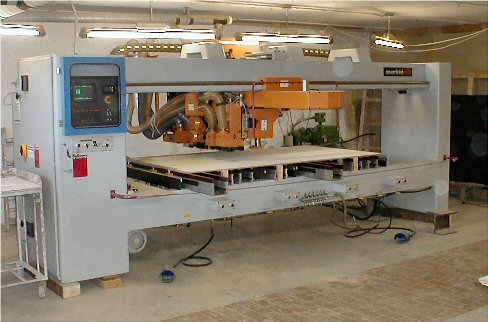 Our CNC center is the "heart" of our production of speaker cabinets , flightcases ...

The workfield is 300 by 150 cm and 4 routers , 48 drills , a saw ... is available , all with 0.05mm tolerance.
Here we combine rationel series production with computerized design and narrow tolerances.

We utilize special software for design , simulation , measurements etc. and we have the ability to offer high quality products made to narrow tolerances and specifications at an attractive cost.
We also make oem manufacturing for other companies working in this field (and a few other fields as well)

---
Analog Amplifier modules.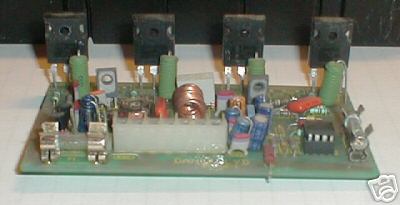 MOS 300 - 300W MOSFET amplifier module
We have a range of amplifier modules utilizing Darlington / MOSFET / Bipolar output stages, power range is 150W to 600W and pricing is very attractive. We also have a range of accessories like cases, power wupplies , heatsinks etc.
Read more here:

Amplifier Modules.
Switch-mode power Supplies.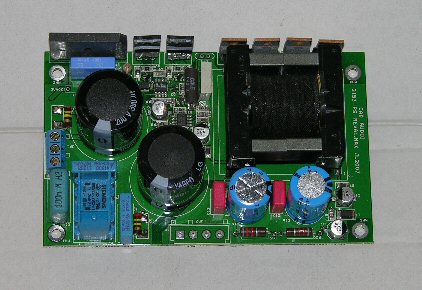 SW500 - 500W switch-mode power supply
Designed specially for use with audio amplifiers we offer a range of Switch Mode Power Supplies (SMPS) rated from 300W to 1500W, std, output voltages are 2x45V , 2x65V DC , other voltages available to order.

For high power Car-Fi use we can also deliver DC-DC converters with 12V input giving 2x45V or 2x65V DC output, power ratings 500W and 1000W.

Read more here:

CAD PWM modules.
Feel free to contact us for more information or if you want to discuss our recommended setup for Home Cinema etc.

For export shipping rates you can see here and/or contact us:
Shipping rates.


Super offer ; Sennheiser PX100-II




Sennheiser PX100-II headphones for only €42 (normally € 95)
DSP MODULES
We can offer a broad range of high quality DSP modules, for HIFI, PA, Dischoteque, Installation, Home Cinema etc.

DSP 242 - 2in / 2 out DSP module
There are several modules in the range, see CAD DSP modules for more info.
---
NEW HYBRID DIGITAL
POWER AMPLIFIERS
CAD AUDIO DELTA series analog/digital amplifier modules is a new development in audio amplifiers designed to raise the bar of performance among digital amplifers as such.
15 Hz til 30 kHz power bandwidth (- 0.5 dB) largely load indepandant , square wave reproduction like a good analog amplifier , high damping factor, very low noise etc etc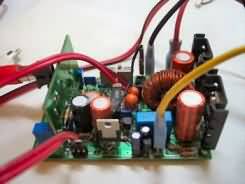 Delta 600A prototype
And the most important part ; true HIFI audio quality where you dont have to choose between dull and boxed-in sound
(like you-know-who) or more agressive and squeaky sound (like you-know-who).
DELTA 270A - HB amp - 2x45V DC max - 135W/8 ohms - 270W/4 ohms - 100 x 80 x 30 mm - € 61 / € 49 ex VAT
CAD DELTA MODULES

for more info.
---

TA0103 2x400W Digital Amplifier
T-AMP 2x400W Class-T amplifier, Tripath design ,
special offer €125
(as long as stock lasts).
See more info and the other PWM amplifiers on sale here:
---
Digital Amplifiers , KITS or finished amplifiers.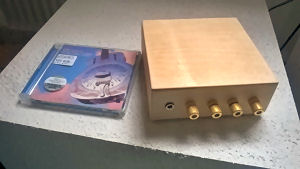 WBA 215 is a hifi bluetooth amplifier for wireless playback from smartphone or other bluetooth sources

Special offer €94 with power supply

Also available in 2x30 watts and 2x50 watts

Rad more here;hifiamplifiers.htm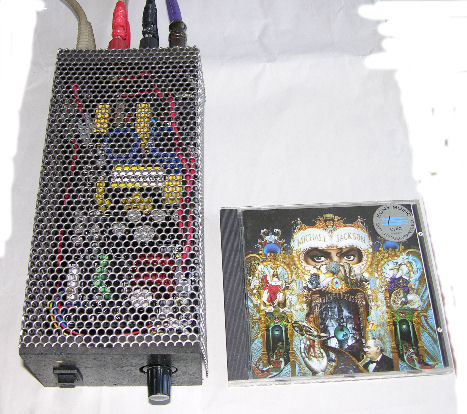 Digiamp 250/Digiamp 340
HIFI power amplifier based on CAD D120ASW2, CAD 170ASW2 or Icepower 125ASX.
Digiamp 800 - 2 x 400W
Digital Power Amplifier.
HIFI power amplifier based on CAD D400S + linear PSU.
Digiamp 800 is €490 finished.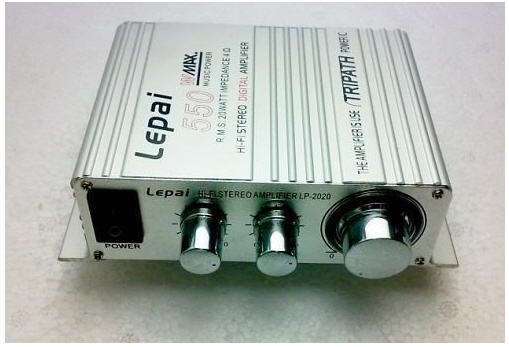 LP2020 AMP 01 Tripath based mini amplifier 2x20W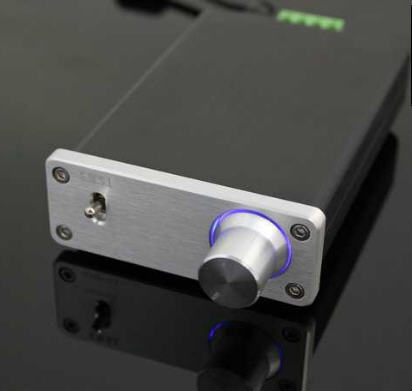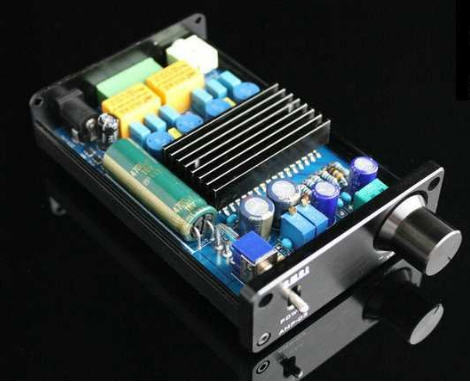 LP2020 AMP 02 Tripath based mini amplifier 2x20W
Micro amplifiers based on Tripath TA2020 amplifier.

LP2020 AMP1 €49

LP2020 AMP2 €105


BESTON RIBBONS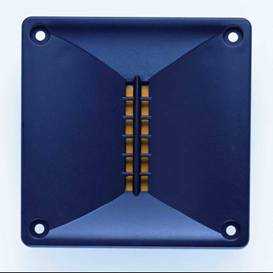 BESTON RT002A - € 43.2

BESTON - Taiwan is producing very high quality ribbon tweeters. They work very well with AUDAX and other high quality drivers, we will launch some KITS and designs using these.Feel freeto contact us for suggested designs, crossovers etc
See pricelist and specs here;
BESTON PRICELIST
FOUNTEK RIBBONS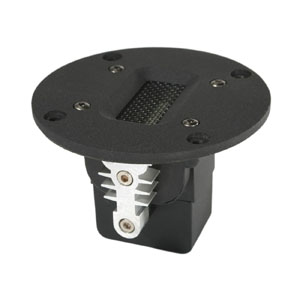 FOUNTEK NEO CD1.0
Fountek are known worldwide for their ribbon tweeters and their small full-range drivers.
Prices and more info here:
---

We are happy to annouce we can deliver a broad range of Audax drivers, from our stock here and from new production of Audax drivers in France.

We have a collection of KITS and designs mostly based on Audax units and we sell raw units as well.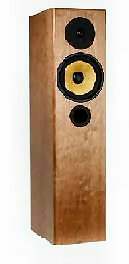 KLS12 HIFI loudspeaker

Audax have a vast program of speaker units and they offer various materials like carbon fibre , HDA / Aerogel,...

Audax speaker units
---
HIFI loudspeakers and KITS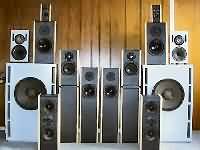 We have a small but carefully selected range of quality HIFI speakers and we sell them finished and as KITS.
Many HIFI speakers sound good but often to sterile and dull, over the years we have preferred the loudspeakers that comes closer to real life , whether its acoustic or electric music.

---
We have a large stock of quality crossover components, SCR, Bennic, Inductors etc. see our sales list here;


We have a large selection of finished crossovers based on our vast range of quality components. We cab offer other types than these, pleae ask for delivery and price.
---
Feel free to contact us if you need further information on one or more products.

E-mail : km_cad@yahoo.com