CAD AUDIO DK
Rψjlevej 8
DK - 5935 Bagenkop
Denmark
Phone/Fax:
(+45) 38 33 40 48
E-mail :
km_cad@yahoo.com
You are welcome to email for further information.
All prices are ex VAT/Tax.

Digital amplifiers for
active loudspeakers
We proudly present a new series of Digital Power Amplifiers for Active Loudspeakers - the DSA SERIES.
New plate amp with DSP;
DSA 600_100_DSP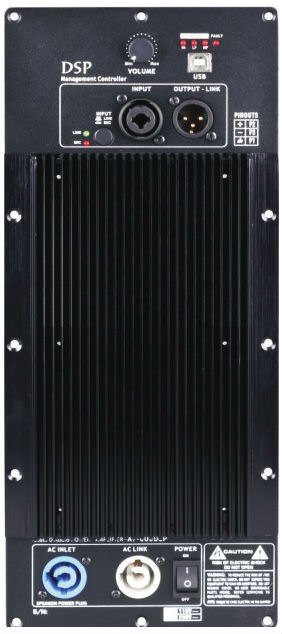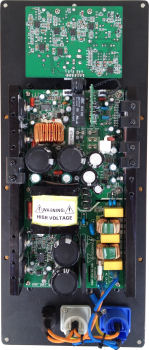 DSA 600_100_DSP
We are happpy to present a new plate amp with DSP ,
DSA 600_100_DSP, meant for bi-amping and including powerfull DSP.

600W for bass and 100W for top and powerfull DSP with a range of para,eters freely changeable through software like crossover freq, equalizing etc etc

The amp comes with software and connection is made through USB

DSA 600_100_DSP is 330 EUR.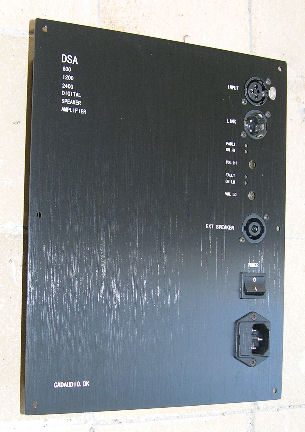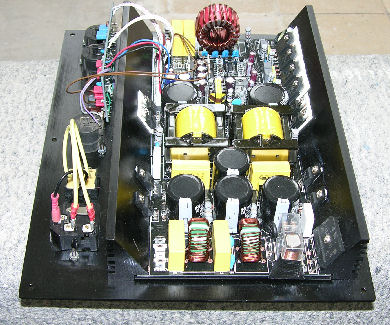 DSA 1604
digital speaker amplifier
DSA 250 - 250W/8 ohms € 148
DSA 350 - 350W/8 ohms € 178
DSA 604 - 600W/4 ohms € 217
DSA 608 - 600W/8ohms € 228
DSA1204 - 1200W/4 ohms € 255
DSA 1604 - 1600W/4 ohms € 274
DSA 2404 - 2400W/4 ohms € 324
DSA 4000 - 4000W/4 ohms € 460
DSA 250S 2x250W/4 ohms € 215
DSA 350S 2x350W/8 ohms € 275
DSA 350/200 350+200W/8 € 238
DSA 604/250 600/4+250/8 € 285
DSA 608/250 600/8+250/8 € 295
DSA 1204/250 1200+250W € 322
DSA 1604/350 1600+350W € 342
DSA 2404/350 2400+350W € 392
Dealer/Distributor/OEM enquiries are welcome.
Contact us for prices and more info.


FB series power amps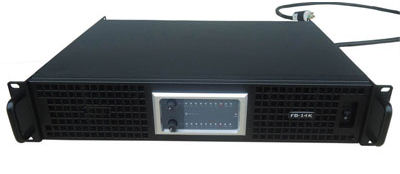 FB14000 prof power amplifier,
2x7000W/2 ohms/2x4400W/4 ohms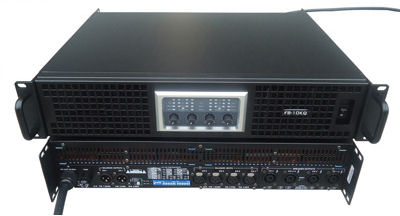 FB10000Q prof power amplifier,
4x2500W/2 ohms/4x2100W/4 ohms
FB serien are pro. amplifiers with switch-mode power supply, They operate in class-TD (the power supply is tracking the signal waveform so effeiciency like the best class-d amps and audio quality like the best analog amps is achieved). Both FB14000 og FB10000Q have 14 kW switch mode power supply!
FB14000 , into price €1050,-

FB10000Q into price €1190,-

FB series amps come with full warranty and full service.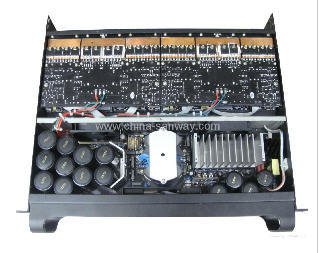 FB1000Q inside view
---
DPA - Digital Power Amplifiers - 1U series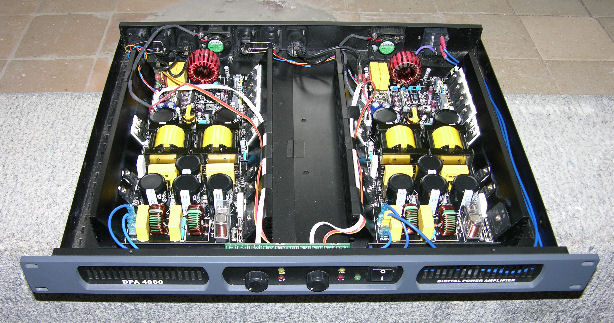 DPA 1U series digital amplifiers from 2x125W to 2x4000W

Modern power amplifiers are digital / pwm amplifiers with switch-mode power supply. This enables very high output powers from small, compact amplifiers giving much less heat than the "old" types.

We have been working in the area of digital / pwm amplifiers for quite some time, now we launch a whole new series of digital amplifiers, all with switch-mode power supply.
DPA 250 - 2 x 120W/4 . € 175
DPA 350 . 2 x 170W/4 - € 204
DPA 500 - 2 x 250W/4 - € 242
DPA 700 - 2 x 350W/8 - € 302
DPA 1204 - 2 x 600W/4 - € 381
DPA 2400 - 2 x 1200W/4 - € 456
DPA 3200 - 2 x 1600W/4 - € 495
DPA 4800 - 2 x 2400W/4 - € 595
DPA 8000S - 2 x 4000W/4 - € 866
DPA Digital Power Amps - 2U series

DPA 8800 2x4400W digital amp
DPA 4804 -4 x 600W/2x2400W € 655
DPA 8004 -4 x 1000W/2x4000W € 1034
Power ratings are continous pink noise (20 HZ-20 kHz) into rated impedance!
DPA Amplifiers have 85%+ total conversion efficiency from ac input to speaker output, best in the business.
Contact us for more info, dealer/ distributor enquiries are welcome.



PMA active filters & processors

PMA PC4M processor
PMA FX2S , FX3S & FX4S are active crossovers , resp. 2-way stereo , 3-way stereo og 4-way stereo.

They all have balanced in- and outputs and all are consstructed in a "no-nonsense" design.

Crossover frequencies are based on plug-in cards avoiding mistakes ( horrible sound , destroyed drivers)

The PC4M processor is more avanced , it is a 4-way mono speaker processor , incorporating an active crossover , a limiter, an equalizer and provision for hf delay.
Again "no-nonsense" design with the necessary funtions and features.

Digital processors are likely to replace analog types as PC4M (we know that) , we still think our processors offer a valid alternative to these.

PMA PC2S is a similar processor in 2-way stereo format.
---
We have the experience and skills to design a complete system to your specifications.
Our amplifiers and speaker systems have been tested comparing to the very best in the industry and doing very well (if we may say so).

We offer active speakers based on our PWM technology and we can offer multi-channel systems for live PA or installation applications.

Feel free to contact us for a discussion and offers for your pro audio requrements , being on level with the front we often find that our solutions offer greater flexibility and substantially lower prices..