CAD AUDIO DK
Røjlevej 8
DK - 5935 Bagenkop
Denmark
Phone/Fax:
(+45) 38 33 40 48
E-mail :
km_cad@yahoo.com
You are welcome to email for further information.
All prices are ex VAT/Tax.

Welcome to
CAD AUDIO DK.
We are a Danish Company working with PA-systems , HIFI systems , PWM Amplifiers , Switch Mode Power Supplies, Software development...
We live in this beautiful place with 1500 sqm. of stores, workshops , demo studio etc.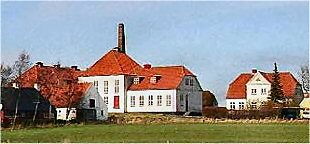 ---
CNC production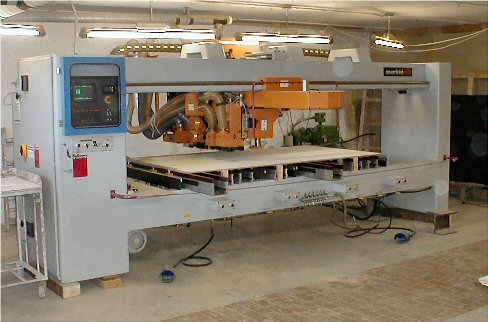 CNC machining centre
Our CNC machine is the "heart" of our production of speaker cabinets , flightcases ...

The workfield is 300 by 150 cm and 4 routers , 48 drills , a saw ... are available , all with 0.05mm tolerance.
Here we combine rationel series production with computerized design and narrow tolerances.

We utilize special software for design , simulation , measurements etc. and we have the ability to offer high quality products made to narrow tolerances and specifications at a very attractive cost.
We also make oem manufacturing for other companies working in this field (and a few other fields as well)
---
CAD LA210 PA TOP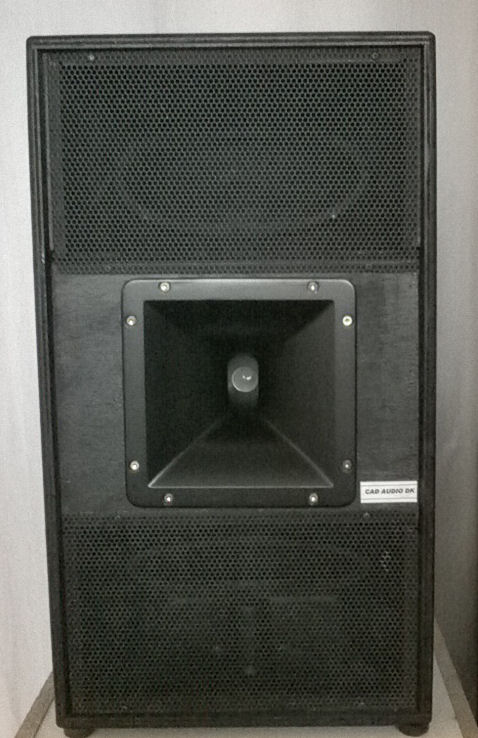 CAD LA210 PA top is a new PA speaker usable both as traditional PA top and as a line array top.

LA210 is 60 x 35 x 35 cm and is fitted with 2 10" bass/mid drivers and a 1" horn, the horn can be turned to give optimum dispersion for use horisantally and vertically.

LA210 specs;
max power 400/800W
sensitivity 100 dB-1W-1m
freq. range 100Hz - 18 kHz
impedance 16 ohms

CAD LA210 is less than €400.
CAD PA SPEAKERS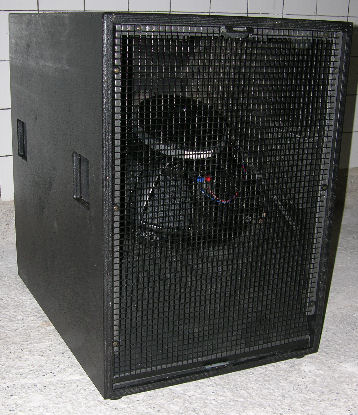 CAD TPH118
New 2.5 m tapered horn PA subwoofer, compact and very powerfull
76 x 76 x 54 cm , (30x30x21")
110 dB - 1W -
40Hz to 150Hz!
1000/2000W power handling
140/145 dB SPL
58 kgs total weight

Read more here:
CAD TPH118 PA subwoofer horn
CAD TPH118 PA SUB is €850
---
CAD 9022H
New horn based PA top cabinet , 105 x 58 x 55 cm , 110 dB - 1W - 90Hz to 18 kHz, Read more here:
CAD 9022H PA horn topcabinet
---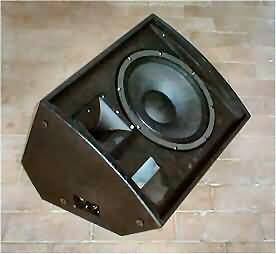 CAD 121 - 12/1 monitor / PA speaker
Our PA speaker systems were tested allready in 1992 by the Danish Music Council and approved for installation in the leading venues in denmark , as the only dk brand and with only 5 other world brands.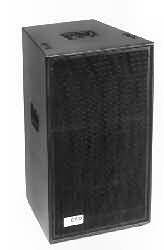 CAD 7022 -15/10/1 horn loaded PA speaker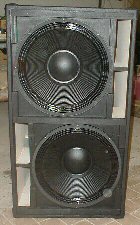 CAD 218 - 2x18" PA subwoofer
Read more here ;
PA SPEAKER DESIGNS
We have a list of suggested designs for PA speakers, read more here;
We have made comparisons of a broad range of 15" and 18" bass drivers and their performance as sub/bass drivers. We use same size cabinet for same driver size and each cabinet is optimized for the driver in use, see the results here:

Festaudio F16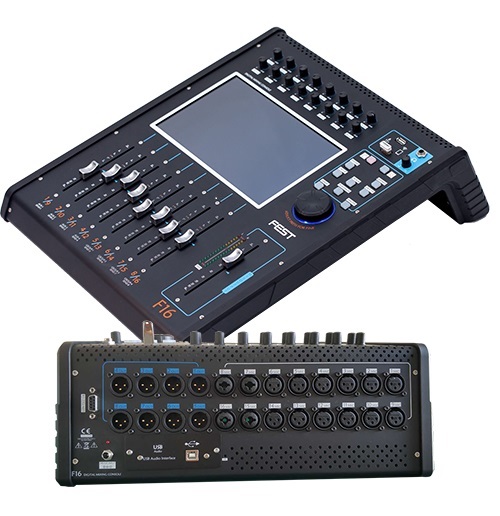 16 channel digital mixing console with a lot of features;



10.1" HD IPS touchscreen (1280X800 pixel )
Total 16 microphone inputs (12x XLR and 4x Combo)
8x fully assignable balanced outputs
Relay switches on each output
9x high-quality 100mm motorised fader.
Custom user defined layer & mute group
16 segment high-precision main output level meter
2 Channels Playback from USB stick
2 Channels Recording to USB stick
Unlimited Scene memories
4x mono AUX buses, 4x stereo GROUP buses, 1x stereo L/R
and 1x stereo monitor bus
2x Front USB ports (Playback, recording, system updates, WiFi toggle,
scene import and export)
1x expansion slot for optional USB and AES/EBU card
1x RS232/485/Support Central Control System Access
8x effects, 2 modulations, 2 delays and 2 reverbs,
2x 31-band graphic equalizers
iPAD remote control
Support MP3, WAV, FLAC, APE and other formats of audio source playback
Channel link Horizontally or Vertically (Horizontal e.g.
CH1 + CH2 or Vertical e.g. CH1 + CH9)

intro price : € 849 (without vax/tax)

Usermanual here ;

---


FB series power amps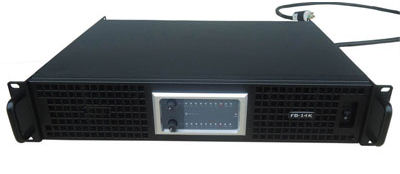 FB14000 prof power amplifier,
2x7000W/2 ohms/2x4400W/4 ohms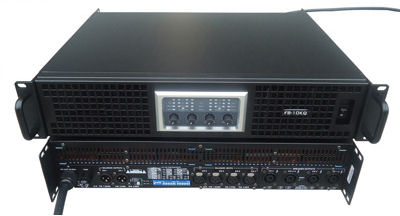 FB10000Q prof power amplifier,
4x2500W/2 ohms/4x2100W/4 ohms
FB serien are pro. amplifiers with switch-mode power supply, They operate in class-TD (the power supply is tracking the signal waveform so effeiciency like the best class-d amps and audio quality like the best analog amps is achieved). Both FB14000 og FB10000Q have 14 kW switch mode power supply!
FB14000 , into price €1050,-

FB10000Q into price €1190,-

FB series amps come with full warranty and full service.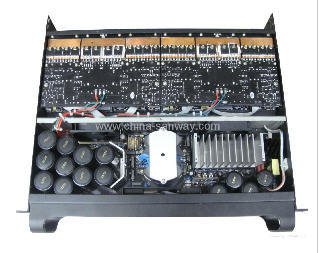 FB1000Q inside view
---
DPA - Digital Power Amplifiers - 1U series

DPA 1U series digital amplifiers from 2x125W to 2x4000W

DPA amplifiers are digital power amplifiers with switch-mode power suppy, the latest technology and now with realistic specs for power output.Power supplies are rated to give the rated effect continously, DPA 4800 uses 4 smps transformers og the type which "another manufacturer" uses 2 to give 7000W ;)
So you can compare the DPA4800 with amplifiers rated at 10.000W or more.
Power rating of the DPA amplifiers are continous AES power and the crest-factor is not 4:1 but rather 1:1 or 1:0.9!
We believe this has a great impact on long term power handling, ability to drive and control subwoofers and on durability.
DPA 8000 is one of the highest power amplifiers today despite its "only" 8000W power rating.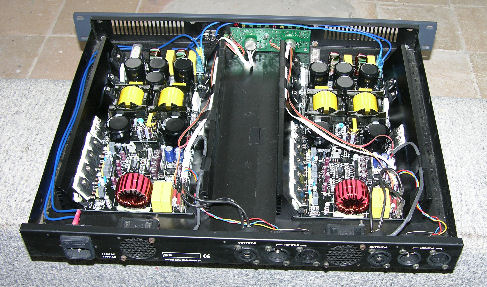 DPA 4800 backside and internal view.
All amplifiers are assembled and testet in Denmark.
DPA 250 - 2 x 120W/4 . € 175
DPA 350 . 2 x 170W/4 - € 204
DPA 500 - 2 x 250W/4 - € 242
DPA 700 - 2 x 350W/8 - € 302
DPA 1204 - 2 x 600W/4 - € 381
DPA 2400 - 2 x 1200W/4 - € 456
DPA 3200 - 2 x 1600W/4 - € 495
DPA 4800 - 2 x 2400W/4 - € 595
DPA 8000S - 2 x 4000W/4 - € 866
---
DPA Digital Power Amps - 2U series

DPA 2U series , digital amplifiers from 4x600W to 4x1000W
DPA 4804 - 4 x 600W/2x2400W € 655
DPA 8004 - 4 x 1000W/2x4000W € 1018
Power ratings are continous pink noise (20 HZ-20 kHz) into rated impedance!
DPA Amplifiers have 85%+ total conversion efficiency from ac input to speaker output, best in the business.
Contact us for more info, dealer/ distributor enquiries are welcome.

Read more here:
DPA power amplifiers
---
DSA Speaker Amps.
New plate amp with DSP;
DSA 600_100_DSP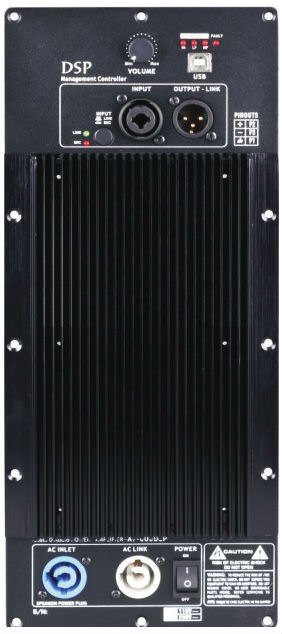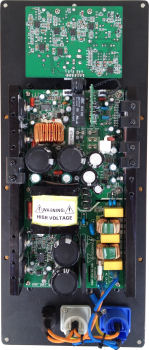 DSA 600_100_DSP
We are happpy to present a new plate amp with DSP ,
DSA 600_100_DSP, meant for bi-amping and including powerfull DSP.

600W for bass and 100W for top and powerfull DSP with a range of para,eters freely changeable through software like crossover freq, equalizing etc etc

The amp comes with software and connection is made through USB

DSA 600_100_DSP is 330 EUR.
We have a broad range of speaker amps based on our pwm modules.

Power range from 250W to 4000W and biamp-models from 2x250W to 2400W + 250W.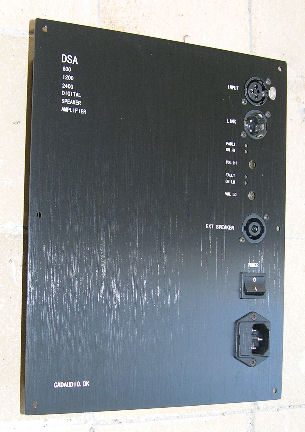 DSA Digital Speaker Amplifier
DSA 250 - 250W/8 ohms €148
DSA 350 - 350W/8 ohms €178
DSA 604 - 600W/4 ohms €217
DSA 608 - 600W/8ohms € 228
DSA1204 - 1200W/4 ohms €255
DSA 1604 - 1600W/4 ohms €274
DSA 2404 - 2400W/4 ohms €324
DSA 4000 - 4000W/4 ohms €460
DSA 250S 2x250W/4 ohms €215
DSA 350S 2x350W/8 ohms €275
DSA 350/200 350+200W/8 €238
DSA 600/100/DSP 600+100W €330
DSA 604/250 600/4+250/8 €285
DSA 608/250 600/8+250/8 €295
DSA 1204/250 1200+250W €322
DSA 1604/350 1600+350W €342
DSA 2404/350 2400+350W €392
---
PWM Amplifier modules.
We have a comprehensive range of PWM / Class-D amplifier modules, power from 250W to 2000W , with or without on-board SMPS (switch mode power supply).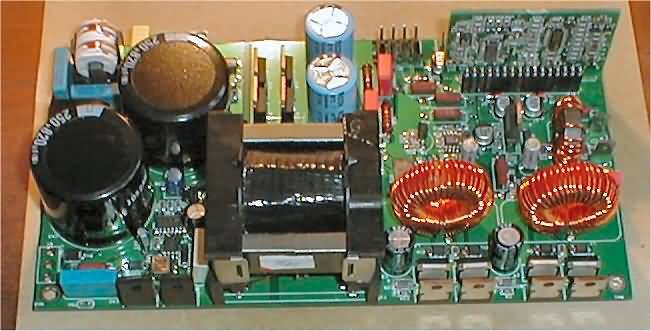 D1000ASW - 1000W PWM amplifier + SMPS module.
Read more about PWM audio technology here:

PWM Audio technology
DSP MODULES
We can offer a broad range of high quality DSP modules, for HIFI, PA, Dischoteque, Installation, Home Cinema etc.

DSP 242 - 2in / 2 out DSP module
There are several modules in the range, see CAD DSP modules for more info.

B&C Speakers are known and respected worldwide for their high quality and robust design.

They are used in a number of "top" PA systems.

Check the new lower trade prices;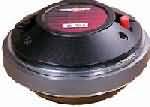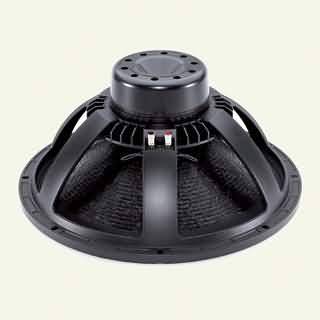 We have many years of experience with the pa business and pa speakers like B&C, P.Audio, DAS, RCF, Beyma,....
We have a large list on sale see:
---
SUBWOOFER COMPARISONS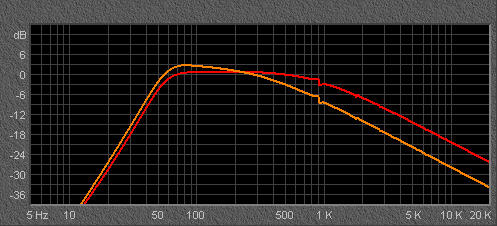 We have made a series of subwoofer designs comparing drivers from a broad range of manufacturers in same size caabinet, the drivers are from;18-sound. B&C, Beyma, Celestion, Ciare, DAS, Electro-Voice, Emminence, Fane, JBL, McCauley, Oberton, Prec-devices, P-Audio, RCF, Sica etc all tuned in same volume bass-reflex cabinet so you can compare directly..
See the comparison here :
---
CAD FLIGHTCASES
We have in-house design and production of Flightcases for a vast range of applications.
We use modern machinery and have very competitive pricing.
Ask us for quoting.
Read more here:
CAD Flightcases & KITS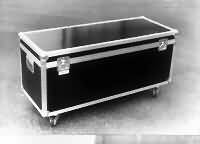 Housebox - 120 x 55 x 55 cm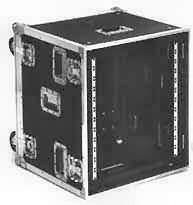 12U shock mount rack
Export / Distribution.
We are looking for experienced and enthusiastic distributors for many of our products on various markets.
With our innovative designs and our developments in amplifier technology we believe that many of our products will have a great potential on many markets.
Give us a call if you are interested and want to hear more.
---
Acessories.
We have a broad variety of accesories like cables, connectors, stands, etc.

Normally we deliver from stock and the prices are competitive.
---
For export shipping rates you can see here and/or contact us: